Adjustable Speed Drives
ISC Companies and affiliate Adams-ISC are distributors of mechanical power transmission parts including adjustable speed drives. For more information about the brands we offer and/or pricing, please contact us by phone 763-559-0033, by email custserv@isccompanies.com, or by filling out our online contact form.
---
Adjustable Speed Drives (ASDs), or Variable Speed Drives (VSDs), are used to control the speed of machinery. Many industrial processes, such as assembly lines, must operate at different speeds for different products. If a process calls for an adjustment of flow from a pump or fan, adjusting the speed during the process can help save energy.
Adjustable Speed Drives are used in a variety of industrial operations and can have ratings from a fraction of a horsepower to thousands of horsepower. Some are based on mechanical techniques and others are based on electrical. Common mechanical drives include belted and traction types. Electrical drives include eddy-current, wound-rotor, induction motor, DC, AC, servo, variable speed, and engineered types.
Adjustable Speed Drives are used for:
Varying the speed of a motor-driven shaft
Energy efficiency and money savings
Gaining a competitive advantage
Adjustable Speed Drives are used when:
It is more convenient than changing belts
A slow startup speed is required
Several finite-operating speeds are required
Shaft speed needs to remain constant despite different loads
Overcome high inertia upon startup
Torque must be held constant with changing shaft speeds
Two shafts need to be synchronized
Reduce operating and maintenance costs
Improve product quality
---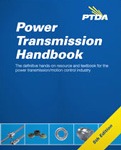 Content on this page was created using excerpts from the Power Transmission Handbook (5th Edition), which is written and sold by the Power Transmission Distributor's Association (PTDA). The Power Transmission Handbook is just under 400 pages and is a valuable resource for anyone involved or interested in the power transmission industry.