Bearings
As a full line power transmission distributor, we represent hundreds of manufacturers of all types of bearings and bearing components for use in OEM industries and aftermarket MRO operations.
Bearings allow for efficient rolling and turning of shafts and are implemented into power transfer systems to accommodate motion and force. Force, or load combined with motion, creates friction between two surfaces. Bearings relieve this friction and allow for smooth, effective transfer of motion.
Bearings can be broadly grouped into two main categories: plain and rolling element. And, there are three general types of motion; rotary (turning on a fixed point), linear (sliding or rolling along an axis), and combined motion (both rotary and linear).
Each type of bearing has a specific and intended use. Several factors need to be considered when selecting a bearing for an application. These include: shaft size, material type, mounting space, rotary or linear speed, type and mount of load, environmental conditions, and performance requirements.
View Bearings Line Card  |  View All Line Cards
---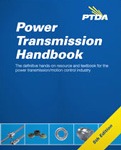 Content on this page was created using excerpts from the Power Transmission Handbook (5th Edition), which is written and sold by the Power Transmission Distributor's Association (PTDA). The Power Transmission Handbook is just under 400 pages and is a valuable resource for anyone involved or interested in the power transmission industry.