V-Belts
ISC Companies and affiliate Adams-ISC are distributors of mechanical power transmission parts including v-belts. For more information about the brands we offer and/or pricing, please contact us by phone 763-559-0033, by email custserv@isccompanies.com, or by filling out our online contact form.
---
V-Belts are the most common type of drive belt used for power transmission. Their primary function is to transmit power from a primary source, like a motor, to a secondary driven unit. They provide the best combination of traction, speed transfer, load distribution, and extended service life. Most are endless and their cross section is trapezoidal or "V" shaped. The "V" shape of the belt tracks in a similarly shaped groove on a pulley or sheave. The v-belt wedges into the groove as the load increases creating power distribution and torque. V-belts are commonly made of rubber or polymer or there may be fibers embedded for added strength and reinforcement.
V-belts are generally found in two construction categories: envelope (wrapped) and raw edge.
Envelope: also known as wrapped or jacketed, has a fabric cover and is molded into a "V" shape. Wrapped belts have a higher resistance to oils and extreme temperatures. They can be used as friction clutches during start up.
Raw Edge: does not have a cover. It is cured and then cut into a "V" shape. Raw edge type v-belts are more efficient, generate less heat, allow for smaller pulley diameters, increase power ratings, and provide longer life.
V-belts may be cogged or non-cogged. Cogs allow more flexibility when used with small diameter pulleys or back-bending idler pulleys. Cog configurations can be evenly-spaced, randomly-spaced, perpendicular, or angled.
---
Classic V-Belt Designs
Classic A, B, C, D, E (Fractional Horsepower, Light Duty)
Fractional horsepower (FHP) belts are used singly and operate on drives of less than 1 horsepower. FHP belts are identified with a 2L, 3L, 4L, or 5L prefix. Never replace a standard duty belt with a fractional horsepower belt, as it cannot handle higher horsepower.
Classic A, B, C, D, E (Standard Duty)
Classical v-belts carry the ISO designations of W, Y, Z, A, B, C, D, and E (W, Y, Z are rarely used in North America). The ARPM standard only references A through D sizes.
The general part number format is the cross section size followed by the inside length in inches. Classic v-belts cover a load range from fractional (less than 1 HP) to 500 HP.
Kevlar V-Belts
Kevlar v-belts are used with drives that require reverse bending or clutching.
Classic Banded A, B, C, D
Speed fluctuations can cause single v-belts to turn over in the sheave. Banded belts prevent this by incorporating a backing material across several single belts that work in unison.  A prefix in the part number identifies the number of belts in the band (4/5VX1200 is a four belt banded set).
Classic Cogged AX, BX, CX
Cogged v-belts are basically a flat belt with a corrugated driving surface (ridges run longitudinally around the inside surface). They work well with small diameter sheaves and can tolerate reverse bending, high linear speed, and high speed ratios. But, tensions run higher and there is a greater tendency for the belt to jump ribs in misaligned conditions.
Classic Cogged Banded BX, CX
Classic Wedge 3V, 5V, 8V
The narrow, or wedge v-belt, design provides more support to the center of the belt, has greater contact surface with the sheave, and allows for higher horsepower with a narrower drive footprint and a reduced overhung bearing load.
Classic Cogged Wedge 3VX, 5VX
Classic Cogged Wedge Banded 3VX, 5VX
Classic Double AA, BB, CC
Double angle v-belts are mainly used in applications where the belt has the ability to reverse bend.
Classic Wedge Banded 3V, 5V, 8V
Multi-Speed (Variable Speed)
A special class of a two-sheave drive that can vary the driven sheave speed used in applications requiring speed variations. Sheave width is adjusted manually or by automatic sensing. As sheave width changes, the belt rides deeper or shallower in the sheave, allowing for an infinite range of speed ratios within adjustment range of the sheave. Either the driving or the driven sheave, or both, can be the variable pitch sheave. The majority of variable speed belts are custom sizes.
Micro Rib (Serpentine)
Extremely flexible and will function well on pulley with small diameters and serpentine drives.
Key Manufacturers of V-Belts We Offer
Bando
Bestorq
Carlisle (Timken)
Dayco
Dodge (ABB)
Fenner Drives
Gates
Jason Industrial
TB Woods (Altra)
---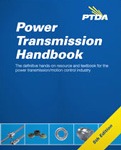 Content on this page was created using excerpts from the Power Transmission Handbook (5th Edition), which is written and sold by the Power Transmission Distributor's Association (PTDA). The Power Transmission Handbook is just under 400 pages and is a valuable resource for anyone involved or interested in the power transmission industry.