Clutches and Brakes
Clutches are used to connect the prime mover, the motor, or engine, to the load while allowing the torque transmission to be interrupted. Brakes are used to stop, hold, or slow a load. Clutches engage a wide range of equipment with torque values from a few inch-pounds to more than 50 million inch-pounds and unit diameters from one inch to more than 50 inches. Combination clutch brakes are used in systems where accurate and consistent cycling is important.
When starting or stopping, clutches and brakes pass energy (heat) between input and output shaft through the point of contact. Transmission of torque can occur via frictional forces (most common), electromagnetic flux, or mechanical lockup. Transmission configurations include single friction disc, multiple disc, caliper disc, or drum.
Clutches and brakes can be categorized by the actuation method such as mechanical, electromagnetic, pneumatic, or hydraulic.
Important factors to consider during the selection process include: torque, response time, envelope size and configuration, repeatability, cyclic requirement, thermal capacity, and mounting (shaft, flange, base or engine flywheel / PTO).
Click here to view a chart of the different types of Clutches & Brakes
---
Clutches, Brakes, and Clutch/Brake Assemblies
Photos from Warner Electric
View Clutches & Brakes Line Card  |  View All Line Cards
---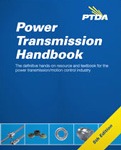 Content on this page was created using excerpts from the Power Transmission Handbook (5th Edition), which is written and sold by the Power Transmission Distributor's Association (PTDA). The Power Transmission Handbook is just under 400 pages and is a valuable resource for anyone involved or interested in the power transmission industry.