Couplings and U-Joints
ISC Companies and affiliate Adams-ISC are distributors of mechanical power transmission parts including shaft couplings and U-Joints. For more information about the brands we offer and/or pricing, please contact us by phone 763-559-0033, by email custserv@isccompanies.com, or by filling out our online contact form.
---
A shaft coupling is used to connect two shafts that turn in the same direction on the same centerline. The major types of shaft couplings are rigid, flexible, and U-Joints (universal joints). Rigid couplings are used to connect shafts that are precisely aligned. Flexible couplings, which make up 90% of couplings sold, are designed to transmit torque while permitting some radial, axial, and angular misalignment. They can accommodate angular misalignment up to a few degrees and some parallel misalignment. U-Joints are used to connect shafts that intersect at angles greater than what a flexible coupling can handle.
Functions of Shaft Couplings
Connect or extend the driving or driven shafts
Manage misalignment between shafts
Transmit rotary power from one shaft to another
Protect expensive equipment
No efficiency loss
Cushion shock loads
Electrically insulate drive
Limit end float
Provide a place for clutching components
Provide torsional tuning by varying the torsional stiffness of the coupling
---
Coupling Type Selection Factors
Alignment Capability
Axial Freedom
Backlash
Chemical Resistance
Damping Capacity
Ease of Installation
Fail-safe or Fusible Link
Field Repair Capabilities
High Speed Capacity
Maintenance Requirements
Number of Component Parts
Reactionary Loads Due to Axial Forces
Reactionary Loads Due to Misalignment
Reciprocating Drivers and Loads
Temperature Sensitivity Range
Torque Capacity to Diameter (Power Intensity)
Torque Overload Capacity
Torsional Stiffness
Design Adaptability
View Couplings Line Card  |  View All Line Cards
---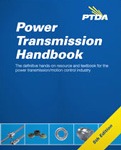 Content on this page was created using excerpts from the Power Transmission Handbook (5th Edition), which is written and sold by the Power Transmission Distributor's Association (PTDA). The Power Transmission Handbook is just under 400 pages and is a valuable resource for anyone involved or interested in the power transmission industry.