Hydrostatic Drives
ISC Companies and affiliate Adams-ISC are distributors of mechanical power transmission parts. We can also supply some parts for fluid power applications. For more information about the brands we offer and/or pricing, please contact us by phone 763-559-0033, by email custserv@isccompanies.com, or by filling out our online contact form.
---
Hydrostatic drives are often used where variable output speed is required. They offer fast response, maintain speed under different loads, and allow variable speed control from zero to maximum. A basic hydrostatic transmission is a complete hydraulic system with a pump, motor, and all controls in one package. This allows for stepless adjustment of speed and torque with smooth, controlled acceleration.
A typical hydrostatic transmission (HST) has a variable-displacement pump and either a fixed or variable-displacement motor. Different configurations produce either constant torque, constant power, or variable torque and power. Adjusting pump flow varies hydraulic motor output speed.
Split Hydrostatic Drives: Consists of a hydraulic motor mounted where torque is needed and the hydraulic pump, heat exchanger, filters, valves, and controls are mounted on a remote reservoir. Hose or tubing connects the motor and power unit.
Close-Coupled Hydrostatic Drives: Also called integrated transmissions, they have a hydraulic pump and motor that share a common valve mechanism. This configuration provides a very short oil flow path, eliminating potential leak points.
Unlike gear transmissions, hydrostatics have a continuous power curve without peaks and valleys and they can increase variable torque without shifting gears. A drawback is that is they typically cost more than mechanical types.
---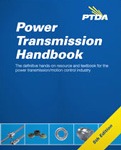 Content on this page was created using excerpts from the Power Transmission Handbook (5th Edition), which is written and sold by the Power Transmission Distributor's Association (PTDA). The Power Transmission Handbook is just under 400 pages and is a valuable resource for anyone involved or interested in the power transmission industry.