Linear Motion Propulsion
ISC Companies and affiliate Adams-ISC are distributors of mechanical power transmission parts including linear motion propulsion products. For more information about the brands we offer and/or pricing, please contact us by phone 763-559-0033, by email custserv@isccompanies.com, or by filling out our online contact form.
---
The most common forms of linear propulsion are screws (ball, roller, or acme/lead), belts, chains or cables, rack and pinions, and linear motors.
Ball Screws
Ball screws convert rotational motion to linear motion by rotating the shaft (fixed in the axial direction) to drive the ball nut. In some cases, the ball nut is rotated and the shaft is driven. Steel balls are inserted between the grooves to establish rolling contact with very low friction compared to the acme feed screws that are subject to sliding friction.
During operation, the balls are redirected within the ball nut through the use of return tubes around the exterior, deflectors within the nut body, or end caps at both ends. Balls may circulate in one or more circuits and each circuit may consist of one or more rows of balls. The more rows of balls, the greater the load capacity.
Ball screws are often referred to as either precision ground or rolled. Precision ground types have better accuracy and are more expensive. Ball screws can also be classified as either ball recirculating system and preloading method.
Recirculating Methods
Return Tube Type
Tubes redirect balls from one end of the circuit to the other. This is the most common method. These can have more than one ball circuit and more than one row of balls per circuit.
Deflector Type
Deflectors redirect balls from one end of the circuit to the other. This type is more compact because there are no exterior tubes, but is limited to finer pitch leads. They can have one or more ball circuits, but only one row of balls per circuit.
End Cap Type
End caps redirect balls from one end of the ball circuit to the other. The number of circuits is the same as the number of thread starts. High-lead ball screws sometimes have multi-start threads to ensure enough ball rows, as nut lengths are limited.
Preloading Methods
Ball screws may be preloaded to a predetermined axial load to eliminate backlash and increase rigidity. There are four preloading methods: the double nut, double nut spring, offset lead, and oversize ball.
In the double nut system, a preload is created by inserting an oversized spacer between two nuts forcing them outward, and squeezing the balls between the ball nut and the shaft. Preload is determined by the width of the spacer. This system is suited for higher preloads.
The double nut spring method is similar, but the spacer is replaced by a spring. Preload is determined by the spring force. This system provides consistent torque with minimal variation.
The offset lead method consists of a single nut with a larger thread lead between the two ball circuits. Preload is determined by the increase in the lead. This method results in a more compact ball nut.
In the oversize ball method, preload is created by inserting balls that are larger than the space between the ball grooves. Preload is determined by the amount by which the balls are oversized. This method results in the most compact ball nut, but is limited to lower preload.
Roller Screws
Roller screws are low-friction devices and are also called planetary roller screws or satellite roller screws. They are most commonly used as the actuator mechanism in electro-mechanical linear actuators. They are complex and expensive, but suitable for high-precision, high-speed, heavy-load, long-life, and heavy-use applications.
The rollers are typically threaded or grooved depending on the roller screw type. Roller screws provide more bearing points than ball screws and can be more compact for a given load capacity. They can surpass ball screws when it comes to positioning precision, load rating, rigidity, speed, acceleration, and lifetime.
The main elements are the screw shaft (vee threads), nut, and planetary roller. Typically more rollers correspond to higher static load capacity, but not necessarily higher dynamic load capacity. Preloaded split and double nuts are available to eliminate backlash.
Lead Screws (Acme Screws)
Lead screws provide a simpler, quieter, less expensive alternative to ball screws, however, they are less accurate, less efficient, and have a lower load capacity.
Lead screws are typically classified by thread type. Vee threads generate more friction than Acme threads, which are machined at a 29 degree angle. Square threads are hard to machine and expensive, but create less friction. They are efficient and used for screws with high power requirements.
Lead screws are a good choice for applications where back-driving is unacceptable, such as vertical loads.
Lead Screw Advantages, Disadvantages, and Alternatives
Advantages
Simple
Precise
Easily machined
Quiet
Typically self-locking
Minimal maintenance
Large load capacity
Disadvantages
Produce friction
Comparatively inefficient
Not recommended for continuous power applications
Alternatives
Ball screws
Roller screws
Piezoelectric and electromagnetic actuators
Worm gears
Rack and Pinion
Timing Belt (Toothed Belt)
Timing belt systems are popular in linear motion because they are low cost and support applications requiring high acceleration and velocity over long lengths. They are sometimes chosen over screws to increase system length or reduce total installed cost. See our Synchronous / Timing Belts page.
Chains and Cables
Chains and cables are not used very often in linear motion applications, but they are an efficient propulsion method for applications requiring long lengths or for use in dirty environments. See our Chain page.
Rack and Pinion
A rack and pinion is a type of linear actuator that has a pair of gears. The pinion engages teeth on a linear rack and rotation causes the rack to move to the side. Racks offer a nearly unlimited range of motion without stretching. Rack and pinions handle contamination well. Precise alignment is critical during installation. See our Gears page.
---
Linear Motors
A linear motor is essentially an electric rotary motor with its stator and rotor "unrolled". Instead of producing a torque (rotation) it produces a linear force along its length. Mechanical devices are unnecessary reducing space, energy, and cost. Linear motors consist of two elements a forcer (primary) and a platen (secondary), which are separated by an air gap. Either element can be fixed, but a fixed platen is more common.
Types of Linear Motors
Voice-Coil
Compact and can develop high forces and acceleration rates. Like solenoids, they come in moving-coil and moving-magnet. They maintain high linearity between applied current and developed force and operate efficiently.
Linear Induction
A single-coil device with two major components: a stator (primary), that typically operates on three-phase power, and a rotor (secondary). They can operate at line voltage with fixed speed-thrust and also in an open-loop from an adjustable frequency source. They have a wide speed range and are common in conveyor systems.
Linear Force
Has a low profile and small cross section. Both brush and brushless types are used. The thrust-to-current characteristic, especially when controlled by a microprocessor, allows for precise positioning. They are capable of high-speed and high-acceleration of lighter loads.
Linear Step Motor
Has a toothed, magnetic pole structure on the stator (platen) and on the slider (forcer). By energizing two coils, the step motor can be made to move in tooth-pitch increments. They are capable of high-speed and high-acceleration and can provide precise open-loop operation with repeatability to one micron.
Key Manufacturers of Linear Motion Propulsion Products We Offer
Ewellix
Helix Linear
IKO
INA (Schaeffler)
Lee Linear
Nexen
Nook
PBC Linear
ROLLON (Timken)
THK
Thomson (Altra Motion)
Warner Linear (Thomson)
---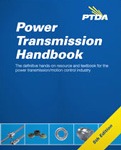 Content on this page was created using excerpts from the Power Transmission Handbook (5th Edition), which is written and sold by the Power Transmission Distributor's Association (PTDA). The Power Transmission Handbook is just under 400 pages and is a valuable resource for anyone involved or interested in the power transmission industry.