Hydraulics & Pneumatics
ISC Companies and affiliate Adams-ISC are distributors of mechanical power transmission parts. We can also supply some parts for fluid power applications. For more information about the brands we offer and/or pricing, please contact us by phone 763-559-0033, by email custserv@isccompanies.com, or by filling out our online contact form.
---
Fluid power involves two areas: hydraulics, when the working fluid is a liquid, and pneumatics, when the fluid is a gas. The basic principle of fluid power is that fluid under pressure produces an outward force on all surfaces in contact with the fluid. When fluid pressure acts on a movable surface, that force can be used to do work.
Fluid power is typically the best way to produce high-force linear motion. Hydraulic motors have the advantages of torque limiting, compact size per horsepower, and ease of speed control. Electric motors are usually preferred for rotating applications rather than fluid motors and rotary fluid actuators.
Pneumatics is popular for industrial applications like stamping presses or automation robots, because the systems are inexpensive, fast acting, safe, and clean.
Both hydraulic and pneumatic equipment can handle shock and vibration, dust and dirt, heat and cold; they also require little maintenance and are often used in harsh conditions.
---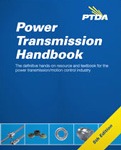 Content on this page was created using excerpts from the Power Transmission Handbook (5th Edition), which is written and sold by the Power Transmission Distributor's Association (PTDA). The Power Transmission Handbook is just under 400 pages and is a valuable resource for anyone involved or interested in the power transmission industry.