Linear Motion Guidance
Linear motion systems are supported and guided by linear bearings. The function of all linear bearings is to bear loads while ensuring stable and accurate linear motion. The three basic categories of bearing technology are recirculating element, plain, and cam rollers. The four basic bearing "shapes" are round shaft (round rail), profile rail (square rail), cam rollers, and drawer slides (telescopic slides).
When selecting a linear motion system, one can choose to design and assemble the components or buy a pre-assembled solution. Pre-assembled systems can be called actuators, stages, slides, tables, or positioners. Bearings and linear guide selection is based on: loads, speeds, duty-cycle, required life, rigidity, accuracy, machine configuration, and installation limitations.
Learn more about linear bearings and guides on our Linear Bearings page.
Key Manufacturers of Linear Motion Guidance Products We Offer
Bishop-Wisecarver
Danaher Motion
Duff-Norton
Festo
IKO
Lee Controls
Nexen Group
Nook
NSK
PBC Linear
ROLLON
SKF
THK
Thomson
Warner Linear
---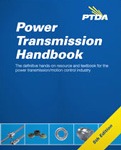 Content on this page was created using excerpts from the Power Transmission Handbook (5th Edition), which is written and sold by the Power Transmission Distributor's Association (PTDA). The Power Transmission Handbook is just under 400 pages and is a valuable resource for anyone involved or interested in the power transmission industry.