Engineering Class Chain
ISC Companies and affiliate Adams-ISC are distributors of mechanical power transmission parts including engineering class chain. For more information about the brands we offer and/or pricing, please contact us by phone 763-559-0033, by email custserv@isccompanies.com, or by filling out our online contact form.
---
Engineering class chain is typically large in pitch, greater than two inches, and is designed with higher safety factors and more clearances. There are standard sizes, but most are custom designed for special applications. They are rated by working load and ultimate strength. When designing or selecting engineering chain, the load on the chain tension, environment, and service factors are important considerations.
Types of Engineering Chain
Drive Chain
Constructed with abrasion resistant pins, bushings, sidebars, and a small roller that improves interaction with the sprocket. Applications are usually high speed with short distances between sprockets.
Pitch ranges from 1.654 inches to 7.50 inches
Working load ranges from 2,485 pounds to 37,000 pounds
Roller Conveyor Chain
Have rollers that are used to convey products and are typically designed with attachments to connect the carrying device (plate, pan, cradle, paddle, etc.) to the chain.
Pitch ranges from 1.654 inches to 24 inches
Working load ranges from 2,100 pounds to 22,300 pounds
Bushed Chain
Very similar to conveyor chains except they don't have rollers.
Pitch ranges from 2.609 inches to 7 inches
Working load ranges from 2,500 pounds to 25,000 pounds
Welded Chain
Have bushings that are welded onto the sidebars and they don't have rollers. They are often used as conveyor chains and sometimes as drive chains.
Pitch ranges from 2.609 inches to 9 inches
Working load ranges from 3,500 pounds to 27,600 pounds
Bar and Pin Chains
Don't have rollers and bushings. Designed for lifting, pulling, or dragging product and are commonly used for high tension applications, draw benches, lifting devices, dam gates, or in-floor conveyors.
Pitch ranges from 2.125 inches to 18 inches
Working load ranges from 4,000 pounds to 30,000 pounds
Barloop Chains
Don't have rollers and bushings. They are sometimes called drop forged rivetless chains and are designed for economy and high-strength with extra lateral flexibility for flexing around corners.  A common application is a conveyor trolley system.
Pitch ranges from 3.014 inches to 9.031 inches
Working load ranges from 2,000 pounds to 10,800 pounds
Detachable Link Chain
Don't have pins, bushings, or rollers. The links are cast, forged, or molded and connected together to form a chain. Links can be detached and replaced. They lack precision and are often found on old agricultural equipment.
Plastic Engineering Chain
Used where tension is low and corrosion is high. Availability is limited. They are typically used for underwater conveyors or chemical applications.
Key Manufacturers of Engineering Chain We Offer
Drives (Timken)
HKK Chain
Renold Jeffrey
Senqcia (Hitachi)
US Tsubaki
---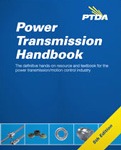 Content on this page was created using excerpts from the Power Transmission Handbook (5th Edition), which is written and sold by the Power Transmission Distributor's Association (PTDA). The Power Transmission Handbook is just under 400 pages and is a valuable resource for anyone involved or interested in the power transmission industry.