Sensors and Controls
Driven equipment is generally powered by electric motors. Most motors require some type of controller. When a drive operates at a constant speed, the controller could be a simple motor starter. Often times, controllers will also include auxiliary devices (fused switches, circuit breakers, contactors, or relays) and remote components (push-buttons, selector switches, indicator lights, and variety of displays and sensors).
Adjustable speed drives power systems where motor speed must be changed to adjust to different operating conditions. Both motor starters and adjustable speed drives sometimes operate in coordination with one or more other starters or drives; and in some cases, they operate in conjunction with PLCs (Programmable Logic Controllers) and computers. To learn more, visit the about adjustable speed drives page.
Keep equipment running efficiently and safely by monitoring and controlling processes. ISC Companies maintains a comprehensive inventory of electrical components from industry-leading manufacturers.
ISC Companies is also proud to be a UL certified electrical control panel shop with in-house engineering capabilities such as drafting, building, programming, and supporting intrinsically safe control panels for use in a variety of applications and working environments. To learn more, visit the panel shop page under services.
---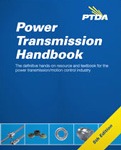 Content on this page was created using excerpts from the Power Transmission Handbook (5th Edition), which is written and sold by the Power Transmission Distributor's Association (PTDA). The Power Transmission Handbook is just under 400 pages and is a valuable resource for anyone involved or interested in the power transmission industry.