Back To Manufacturer List
Dichtomatik – Oil and Shaft Seals
Dichtomatik is a global service provider and distributor of standard and customized sealing technologies such as radial shaft seals, O-rings, hydraulic and pneumatic seals, extruded, spliced and bonded cord, and much more.
Dichtomatik was formed after the acquisition of American Seal, Transcom, Nu Seal and International Seal by Freudenberg in 2002. As a subsidiary of the German company Freudenberg, Dichtomatik was founded on the principles of innovation, creating value for customers and leadership.
Their parent company, Freudenberg Sealing Technologies (FST), is a privately owned organization with headquarters located in Weinheim, Germany. The company was founded in the 1850's and is still owned by 300 heirs of the original founder. In 2002, Dichtomatik Americas was created as a result of FST purchasing Transcom of Shakopee, MN and American Seal of Houston, TX. Today, Dichtomatik Americas serves North and Central America with offices in the U.S., Canada and Mexico with headquarters in Shakopee, MN.
Product Groups
---
Oil Seals
Product Lines
Pressure Seal, Axle Shaft Seal, Mechanical Seal, Bearing Seal, V-Ring, Oil Bath Seal, Floating Seal, AP(Cassette) Seal, Shaft-Eze, Trailer Kit, Hydraulic (Fluid Power) Deals
Shaft Seals
Standard and Metric Seals
---
O-Rings
O-Ring Materials
Nitrile Rubber (NBR), Hydrogenated Nitrile Rubber (HNBR), Silicone, Viton (FKM), Teflon (PTFE), Neoprene, Kalrez, Polyurethane, Aflas, Teflon Encapsulated, Viton and Silicone, Ethylene Propylene Diene Monomer (EPDM)
---
Spliced Cord and Extrusions
Common Materials
Aflas, Silicone, Viton, Teflon (PTFE), Nitrile Rubber (NBR), Ethylene Propylene Diene Monomer (EPDM)
---
Quality Fluid Power Seals
NuPacs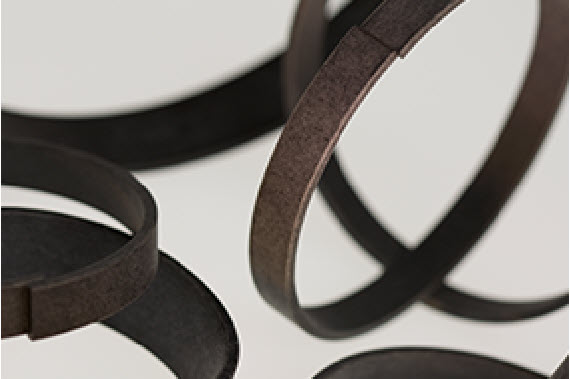 Wear Rings
U-Cups
Rod Wipers
Tee Seals